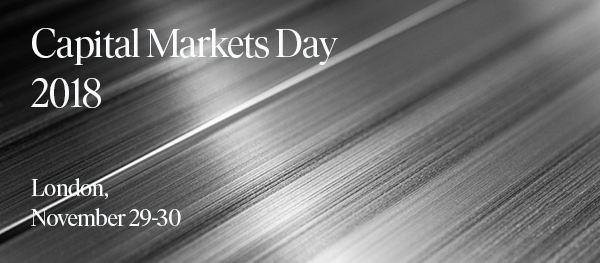 Information
Time
From Thursday November 29th 2018 at 08:00
To Friday November 30th 2018 at 15:00
Deadline
Sunday November 25th 2018 at 00:00
Hydro has the pleasure of inviting you to Capital Markets Day, which will take place in London, on November 29-30, 2018.
November 29
07:30 – 08:00
Registration and light breakfast
08:00 – 13:00
Presentations:
• Hydro, by President and CEO Svein Richard Brandtzæg
• Financial update, by Executive Vice President and CFO Eivind Kallevik
• Market outlook, by Senior Vice President and Head of Corporate Strategy & Analysis Kathrine Fog
• Brazil update, by Executive Vice President and Head of Bauxite & Alumina John Thuestad
• Hydro – stronger together, by several presenters
13:00 – 14:00
Lunch with Hydro's Corporate Management
November 30
One-on-one meetings for investors and sell-side analysts
08:00 – 15:00
Meetings between investors/sell-side analysts and the members of Hydro's Corporate Management. Each meeting will have 25 minutes duration. Investors and sell-side analysts will be offered 2-4 meetings depending on demand. Please indicate your interest in one-on-one meetings when signing up for the event. You will receive your confirmed meeting schedule in advance.
Due to a limited number of places, we kindly ask you to register your interest as soon as possible, by November 16 at the latest, by sending the 'Registration form'. We will confirm your participation shortly thereafter.
Yours faithfully,
for Norsk Hydro ASA

Stian Hasle
Head of Investor Relations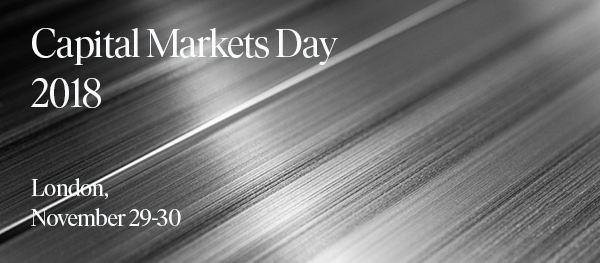 Information
Time
From Thursday November 29th 2018 at 08:00
To Friday November 30th 2018 at 15:00
Deadline
Sunday November 25th 2018 at 00:00
Activity is finished and you can no longer register.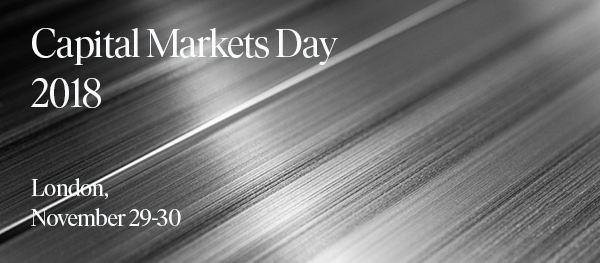 Questions about the event can be directed to Investors Relations Assistant Aud Helen Halvorsen at Aud.Helen.Halvorsen@hydro.com or on +47 95182741.